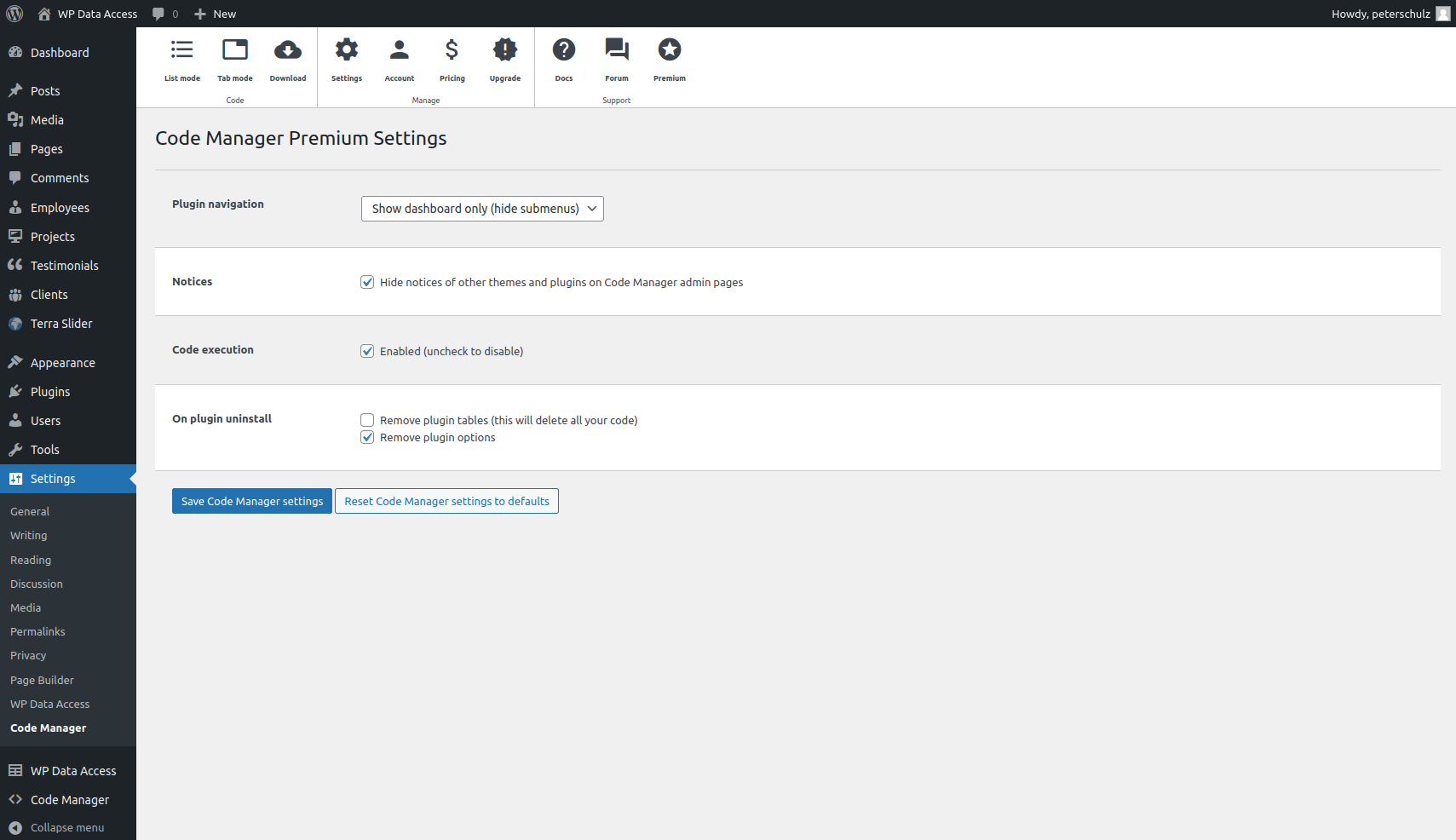 Plugin navigation
Starting from version 1.0.8 the plugin adds a toolbar to all plugin pages by default. Use the drop down list to switch to sub menus or show toolbar and sub menus both.
Notices
The Code Manager is a development tool. During development most developers don't want to be disturbed by all kinds of notices from other plugins or themes. Starting from version 1.0.8 the Code Manager will hide all notices on Code Manager admin pages of other themes and plugins by default. Uncheck the checkbox if you prefer to see all notices of other plugins and themes on your Code Manager pages.
This setting does not affect other admin pages!
Code execution
Uncheck if you to temporarily stop execution of all Code Manager code blocks.
On plugin uninstall
Check Remove plugin tables if you want all plugin tables to be removed during uninstall. This option is unchecked by default as this will delete all your code! Check Remove plugin options to remove all Code Manager options from the WordPress options table during uninstall.